Martin Visser's SZ 63 armchair back in the collection!
True classics are timeless, as is the iconic SZ 63 armchair by Martin Visser. In 1960, Visser made this design for our collection as Spectrum's leading designer and art director. And now, 60 years later, this characteristic chair is back!
The SZ 63 chair is a typical Martin Visser design, with its minimalist and clean lines. A personification of his 'Form Follows Function' design philosophy. We are proud to bring back a classic like this to our collection.
A CLASSIC FROM A LEADING DESIGNER
In 1954 Spectrum, then based in Bergeijk, asked Martin Visser to head its design department. It turned out to be a golden move. Visser's innovative ideas and his inquisitive open mind not only gave Spectrum a new face. They also led to high-profile Dutch design classics that are still being produced today. The BR 02 sofa bed is Visser's most famous design. In addition, the SZ 01 and SZ 02 armchairs, SE 05, SE 06, SE 07 and SE 69 dining chairs and TE 06 dining table have always been available. And now, 60 years after its launch, we're once again including the SZ 63 in our collection!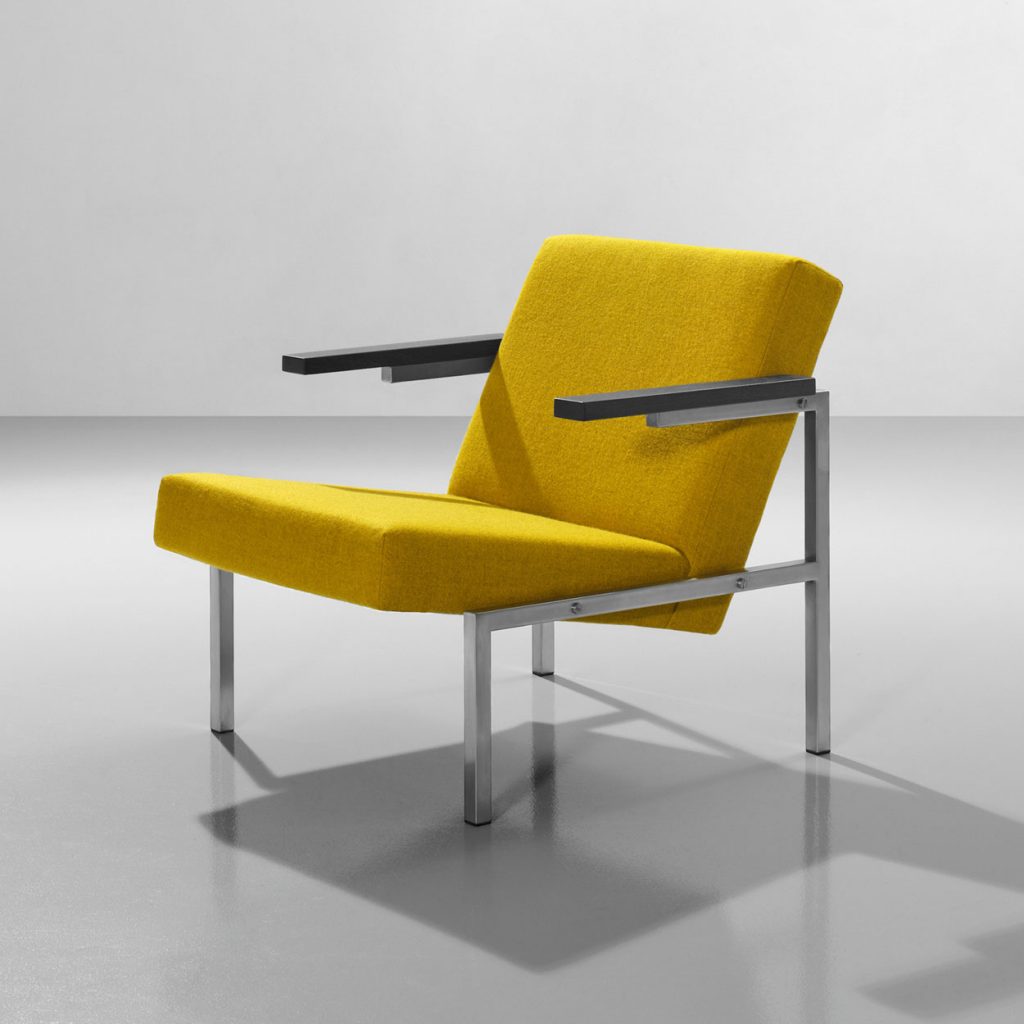 In the 1950s, art director Martin Visser introduced 'Form Follows Function' as a guiding principle for his designs and the composition of the Spectrum collection. He wanted to make accessible furniture with as few and simple materials and shapes as possible. During his 20 years as head designer, Visser introduced big names to Spectrum. Gerrit Rietveld, Constant Nieuwenhuys, Kho Liang Ie and Benno Premsela, among others, designed furniture for the collection.
CHARACTERISTICS AND UPHOLSTERY
The SZ 63 has a square frame in epoxy black with solid wenge armrests. For the upholstery, you can choose from various types of leather and fabrics. Like the other designs in our collection, the SZ 63 is produced in the Netherlands with sustainable materials and according to the highest production standards.
MORE INFORMATION OR VIEWING THE SZ 63?
Are you interested in SZ 63 and would you like more information? Or would you like to take a look at the SZ 63 chair in your neighbourhood? Fill in the form below and we will contact you as soon as possible.