Extension Tangled Series of Carolina Wilcke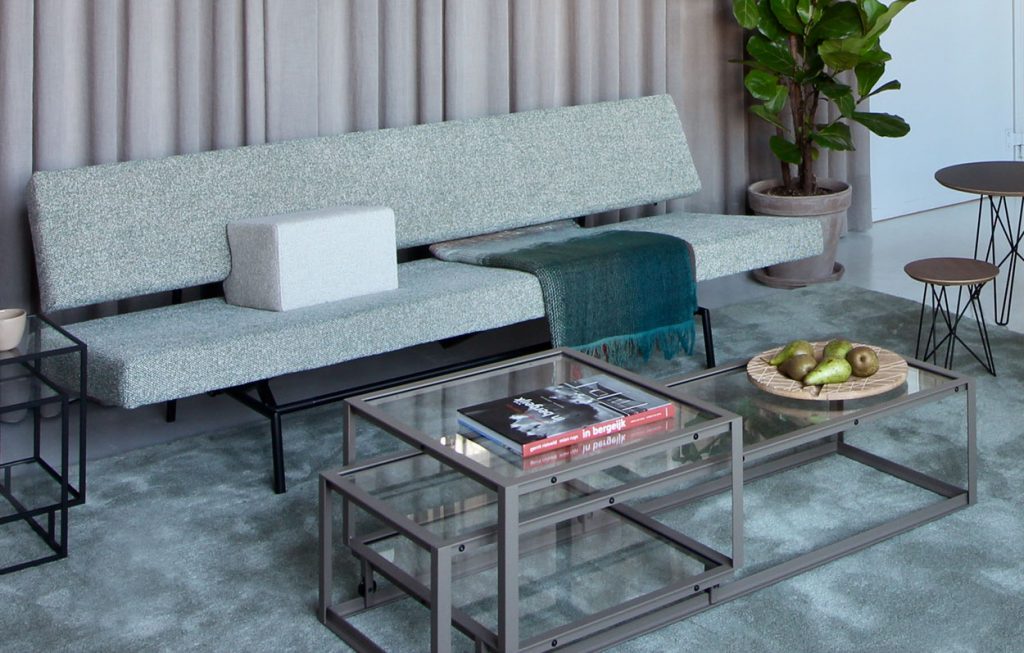 The Tangled series that Carolina Wilcke designed for our collection has been a success for years. To make the series suitable for a wider range of interiors, we have expanded the series with a square coffee table, plus, the coffee table and sideboard are now also available in the colour taupe.
With the pure and graphic interplay of lines, designer Carolina Wilcke combines elegance and functionality in her furniture. The fact that Carolina is a goldsmith as well as a designer is clearly visible in the refined details of the characteristic Tangled series. We are expanding the series, consisting of a coffee table, cabinet, show case and side table, so that Carolina's Tangled designs can be combined even better with different styles and interiors.
New product: Tangled Square
The Tangled coffee table already came in two different sizes: size M (130 x 60 x 38 cm) and size L (160 x 74 x 38 cm). We are now adding the Tangled Square, a square coffee table measuring 130 x 130 x 37 cm. Ideal for use as a coffee table in a spacious sitting area, for example in combination with a large corner sofa. This square version, in contrast to the rectangular versions, has no movable part. All versions of the coffee tables can be executed in clear or smoke glass. In addition, a dark smoked oak veneer top is available for the middle and/or lower tableau. The frame is lacquered in matt black or in the new colour taupe.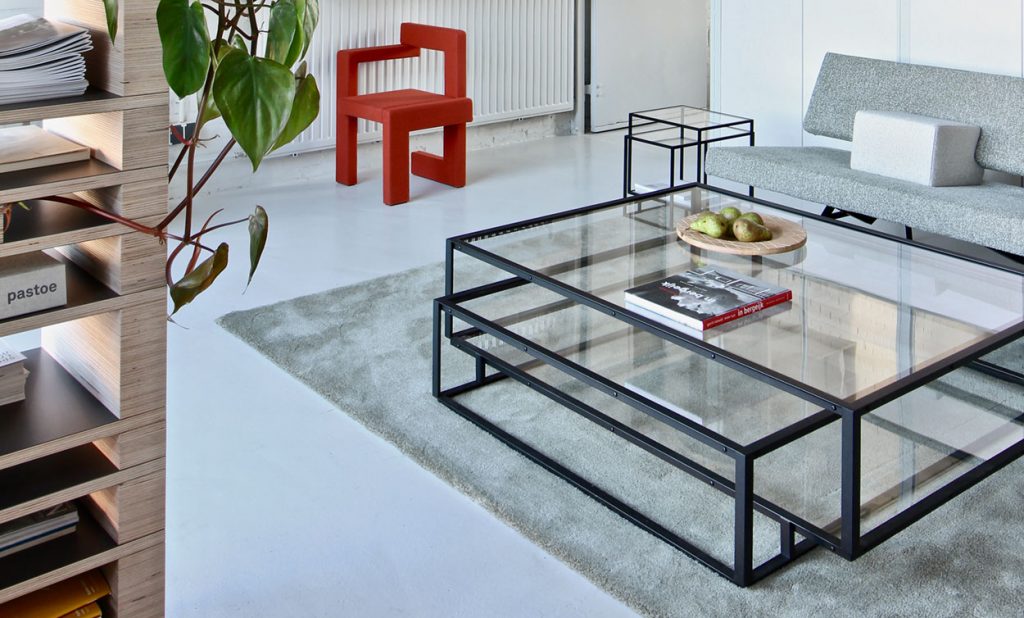 NEW COLOUR: IN ADDITION TO MATT BLACK NOW ALSO AVAILABLE IN TAUPE
To make the Tangled coffee tables and the Tangled sideboard suitable for almost every interior style, we have added a new colour to the steel frame. In addition to black (RAL 9005), the epoxy frame is now also available in taupe (RAL 7006). There is also a choice of black or brass coloured screws.
BLACK OR BRASS SCREWS
The entire Tangled series comes standard with black screws. On request both the black and taupe coloured frame can now also be finished with brass screws. This applies to all products in the Tangled series.
RECEIVE MORE INFORMATION OR SEE THE TANGLED SERIES?
Would you like to receive more information about the (new) options of the Tangled series or would you like to know where you can have a look at the Tangled products in your area? Fill in the form below and we will contact you.